This year we are proud to announce that The Princes Trust together with Sentebale, a charity Prince Harry set up in Lesotho will benefit from Oil Aid.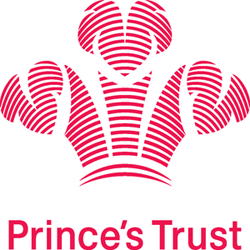 The Prince's Trust is a youth charity that helps change young lives.
We give practical and financial support, developing key workplace skills such as confidence and motivation. We work with 13 to 30-year-olds who have struggled at school, have been in care, are long-term unemployed or have been in trouble with the law.
We have helped more than 600,000 young people since 1976 and support 100 more each working day. More than three in four young people we helped last year moved into work, education or training.
At Sentebale our priority is to reach the most needy and vulnerable children.
Sentebale directs aid through funding and management support to voluntary, grass-roots community services that are attempting to fill the gaps in care. We also consider more entrepreneurial projects which have the capacity to change the lives of communities trying to support orphans and vulnerable children.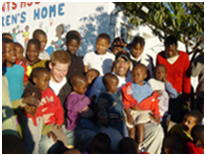 The problems in Lesotho are now so acute that Sentebale is adopting innovative approaches in delivering support. We work with organisations even if they do not have the management structures in place normally required by other donors so long as they are delivering an effective service. We then assist small community organisations to develop more sophisticated management skills, and to work alongside them as they acquire them. This ensures that partner organisations can deliver the best possible support to the children in their care and increases the capacity of local organisations to look after those of their own, in need, into the future.
By investing strategically – not just granting generously – we aim to help community based organisations increase their impact on the lives of the children they serve.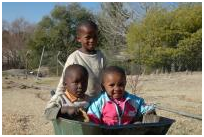 In addition Sentebale is committed to collaboration with all aid providers in Lesotho – whether major international grant-makers, smaller NGOs, local service providers or government. Our co-operative working initiative Letsema is proving that greater impact can be made through collaborative working.
Our mission is to transform the lives of Lesotho's orphans and vulnerable children – the forgotten victims of poverty and of the HIV/AIDS epidemic ravaging their country. Sentebale targets particular support to the most vulnerable of vulnerable children – the abused, disabled, ill, abandoned and neglected. Sentebale's name – "forget me not" – is also our call to action.
Previous Beneficiaries
Zimbabwe Rural Schools
Halow Project
Nature Kids
Softpower Education
The Willow Foundation
Threshers Day Nursery
Foundation Elliot George
Cherry Lodge Cancer Care Centre
The Khao Lak Community Appeal
The Waterford School Trust
Click Sargent
The Right to Dream
Krishnamurtia Foundation Trust
Elizabeth Montgomerie Centre