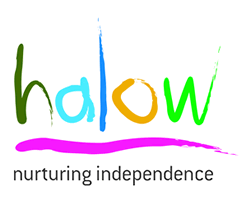 "The Trustees of the halow project were delighted to receive such a generous donation from Oil Aid 2007. This donation has enabled them to move forward with the project and they have recently appointed both an Operations Manager and an Administrative Assistant. They will soon be appointing a Project Director who will supplement the team.
The aim of the halow project is to redevelop an abandoned farm, near Guildford with a view to creating a unique centre for young adults with learning difficulties. Lease negotiations for the property are at an advanced stage and once finalised, work will commence on phase 1 of the project by clearing the farm. The farm will eventually provide assisted living accommodation, offices and space for employment opportunities, workshops for music, arts and other social activities. Together with The Surrey Wildlife Trust, our strategic partner, we will help to train and work with the young adults both on the 115 acre farm and on other Surrey Wildlife Trust projects.
halow's objective is to secure a great future for these young adults based on the simple but passionate belief that they have the right to enjoy the same quality of life as any other person. halow will provide help and assistance to allow them to live independently. We will create employment opportunities, ensure they enjoy a good social life and enable them to reach their full potential".