We are proud to announce that Oil Aid 2023 is taking place in support of the following charities:
---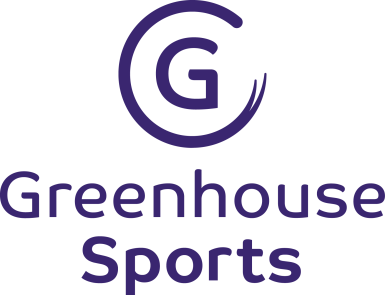 VISION: Every child has a fair chance to succeed
Founded in 2002, we are very proud that in 20 years our charity has worked with more than 50,000 children in London, keeping them engaged with education, helping them achieve better results, better jobs prospects and a better future. With nearly 70 sports coaching and mentoring programmes, operating across 18 London boroughs, we recently expanded regionally, launching programme hubs in Portsmouth and Leicester with other areas of the UK in the pipeline.
Our fulltime coaches are now working in both Primary and Secondary schools, ensuring that a Greenhouse coach can support a child's complete school education.
What we do:
Each year Greenhouse Sports provides high-quality intensive sports coaching and mentoring to more than 8000 young people growing up in high deprivation
We partner with schools placing full-time coaches in the school environment delivering programmes that empower and inspire young people
We identify the young people who need us most and are focused on the times they are most vulnerable to neglect, antisocial behaviour and lost development opportunities, such as before and after school, on weekends and during the school holidays
Our focus is entirely on their development, with our coaches as role-models giving them the life-skills to allow them to thrive

---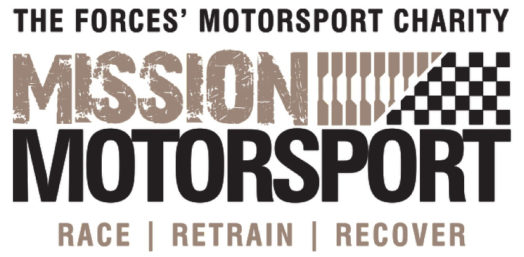 Mission Motorsport
Registered Charity Number: 1146159
Launched in 2012, Mission Motorsport, The Forces' Motorsport Charity, is a Service Charity and member of COBSEO. The motto "Race | Retrain | Recover" reflects the charity's proven track record of using sport to engage, educate, and enable employment for Service leavers and Veterans, particularly those wounded, injured or sick (WIS).
Since 2012, Mission Motorsport has engaged with over 2,000 WIS beneficiaries, assisted over 200 WIS servicemen and women into new careers after service, and have seen over 1,700 members of the wider Armed Forces community into new jobs.
The 'Race' aspect to the charity provides Mission Motorsport with the opportunity to connect with those harder to reach, or more vulnerable – The beneficiaries who can't face a therapy session or haven't the confidence to ask for help. Through motorsport and other activity, they provide an exciting opportunity to get involved with likeminded veterans, those who have been through or who are also on their recovery and this combined with the activity itself helps to boost confidence, build trust and becomes the gateway to support.
An approved IMI training provider, Mission Motorsport delivers industry recognised training and qualifications enabling service leavers to bridge the gap between military service and civilian careers. Mission Motorsport vocational staff advise and assist service leavers to utilise, articulate and leverage their skills in order to secure relevant and fulfilling long term employment. Mission Motorsport's vocational programs led to the MoD and Royal Foundation's 'Mission Automotive' initiative, launched in 2019 and later Mission Renewable launched at the National Transition Event in 2022.
---
John Burton Memorial Fund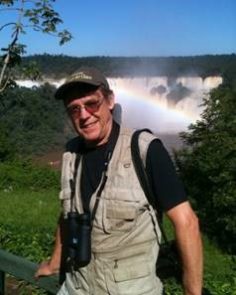 John Burton was a renowned conservationist, described by Sir David Attenborough as "more altruistic, more energetic, braver and more original than almost anyone I have known". He pioneered conservation working through Friends of the Earth and Fauna & Flora International until 1989 when he founded the World Land Trust (WLT). Over the next 30 years, as its Chief Executive, he focussed on creating a blueprint to prevent habitat loss, working with wildlife organisations across the world. WLT would go on to save half a million acres of threatened habitat as a result of raising more than £50m to purchase and protect land in Africa, Asia and Central and South America. In October 2019, he stepped down as WLT's Chief Executive but continued to work as an independent researcher and consultant, developing several of the initiatives that began under his leadership.
The John Burton Memorial Fund was established when John died in May 2022. The fund aims to continue urgent conservation work that was close to his heart, especially in the Chaco of South America. He was known for his love of the Gran Chaco and was always looking for innovative and novel ways help local organisations, who own the land, to achieve their conservation goals. NATIVA Bolivia is an NGO founded in Bolivia in 2003; it is an official partner of WLT. NATIVA's aim is to bring effective conservation management and protection to Bolivia, focusing on environmental needs in balance with human social requirements, emphasising sustainable development and conservation. WLT agreed to be the charity holding the funds raised through the JBMF, taking no overheads for administration.
JBMF has been facilitated through WLT, charity number 1001291
---
Previous Beneficiaries:
The Prince's Trust

Zimbabwe Rural Schools 

Threshers Day Nursery

The Willow Foundation

The Waterford School Trust

The Right to Dream

The Khao Lak Community Appeal

Softpower Education



Sentebale



Nature Kids

Krishnamurtia Foundation Trust

Halow Project

Foundation Elliot George

Elizabeth Montgomerie Centre

CLIC Sargent

Cherry Lodge Cancer Care Centre